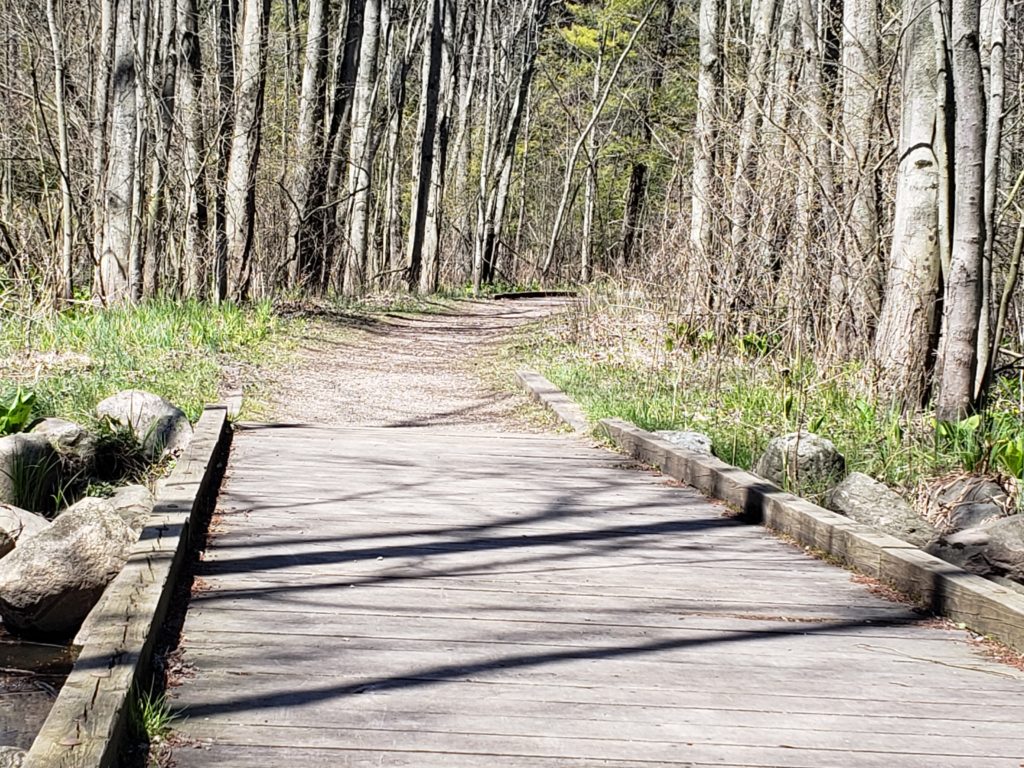 If you're into biking and looking for the best 5 bike trails around Grand Haven, you have found it! Although I am not an avid biker, I definitely enjoy getting out to ride. Hopefully this helps beginners and avid riders alike.
We compiled our Top 5 bike trails based on guest feedback, personal experience, and online reviews. We try to give an overview of each trail with distances, surfaces, and what to expect.
#1. To start off the list we will start with a nice basic ride that will get you out on nice paved roads and have some views of the water our area is known for. Its the Spring Lake Bike Path Loop just across the river in Spring Lake, MI. This is a 11.4 mile loop around Spring Lake with views of the Lake as well as wooded trails. The elevation gain is 321 but the overall trail is pretty flat working for most people. This is a complete loop so you can park and end up where you started. You can start at any point along the trail but parking by Old Boys Brewhouse and finishing with a good burger in beer sounds like the plan to us. Not to mention they have seating right on the water to relax after a nice ride. This loop is rated a 4 on Alltrails.com.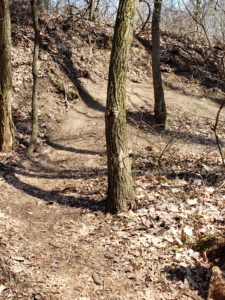 #2. The second trail we have is one for those who like to do a bit more mountain bike style riding with dirt trails. We will head to out Bass Lake Recreation Area located in Lamont, MI which is about 10-15 miles west of Grand Haven, MI. This is one of my favorites and a bit tougher though not over the top. This is a 3.9 mile loop that actually consists of 3 separate loops with cutoff paths that you can bail out halfway through if need be. This is a single track for the most part with some some banked corners, log climbs, and a few more technical sections. Not a ton of elevation change but enough to make you work. There are also a few fishing ponds located further back if you just want to ride down the dirt roads to see what is around. This loop is rated a 4 on Alltrails.com.
#3. For those looking for a longer rider, the Lakeshore Trail connecting Grand Haven to Holland, MI would be a great choice. Roughly 20 miles each way depending on where you start, this one will give you a workout. A paved trail off of Lakeshore Dr., you will pass a lot of great parks including Rosy Mound Natural Area, Kirk Park, and Tunnel Park. You will follow the boardwalk along Pigeon Lake and be able to spot wildlife along the path. Around  Port Sheldon, you will have the option of 2 different routes with one going along the coast and the other going along Butternut to downtown Holland. There is a connector between the two along Ottawa Beach Rd if you would like to do both. Downtown Holland is a great place to have lunch before coming back or a stop at Sandy Point near Port Sheldon.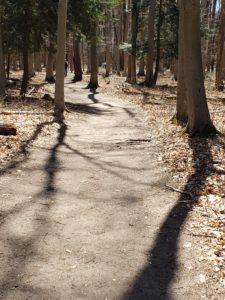 #4. The Idema Explorers Trail is another nice paved trail that can be started right in Grand Haven or started at a few different trailheads. From Grand Haven, the M-231 Trailhead is about 11 miles and continuing past that will get you to the Bass Lake Recreation Area we mentioned in #1. The main part of the trail is a 10′ wide paved trail off the side of the road with some different connectors located on the road. The trail will give you views of the river, marshes, bayous and wooded trails. With a few trailheads along the way, there are options for restrooms as well.
#5. To round out the list of 5 Great bike trails around Grand Haven, Michigan, we are heading back to the dirt and over to West Olive for Pigeon Creek Park. A multi use trail including walking, biking, horseback riding, and cross country skiing in the winter, it is a 4.4 mile set of trails. The trails are quite diversified with pine loops, tall old growth, sandy, and hard packed. There are lots of different loops breaking off and you could continue on all of them to cover much more ground if you were so inclined. Lots of shade allows a nice cover while biking as well. Considered two different  loops, the Red Pine Loop and the Pigeon Creek Short Loop both get a mid 4 rating from Alltrails.com and can be combined to make a larger ride.
This rounds out our Top 5 bike trails around Grand Haven, MI and thank you for reading. We have tried to combine on road and off road to cover everyone. We have some shorter trails and loops as well as some longer rides for those that want to go the distance. All of the trails can either be started directly from Looking Glass Beachfront Inn or are only a short drive. For those not wanting to bring their bikes and just want to ride into town, The Looking Glass does rent single speed beach cruisers. This is a great way to make the 1 mile ride into down and not have to worry about parking. If you have any trails you love around Grand Haven that we missed, please let us know!
To book a Room with Looking Glass Beachfront Inn, check out our Rooms and Rates! All of the 5 Great bike trails around Grand Haven, Michigan are within 10 minutes.