Hello, we are Brian and Sarah King and we thank you for considering our Bed & Breakfast. We are both Michigan natives and have loved living in this great State. Sarah is originally from the Flint area and Brian grew up in the Kalamazoo area prior to moving to Grand Rapids, where we met.
We were married in 2008 in Grand Rapids and had our reception at the Kirby House in Grand Haven. Our wedding pictures were taken at the beach across the street from the Looking Glass Inn, never knowing that one day we would live here. After living in Grand Rapids for 10 years, we purchased the Looking Glass Inn. We look forward to many years of great memories with wonderful guests at our Bed and Breakfast.
Our Innkeeping Story
On a warm sunny day in February 2016, we decided to go out for a drive to visit the Great Lake we love. We saw the Looking Glass Inn was for sale and curiously looked it up online.  After some discussion and "napkin math" at Odd Side Ales in Grand Haven, we decided to look further into the idea of running a Bed & Breakfast. Months later, after lots of soul searching and a few talks with the prior owners, it was no longer just a thought. It was going to happen! 
Looking Glass History                                                                                                                                          The Looking Glass Bed & Breakfast was originally opened in 1998 by Howie and Norma Glass. At the time it was a single family home and after purchasing the property, the Glasses converted it for use as a B&B. It has been a dream of theirs since Norma was a little girl and they made it come true. They ran a wonderful business  for almost 20 years until their retirement in 2016. After selling the B&B in the town they loved, they still remain in Grand Haven near the downtown area. 
We purchased the property in late 2016 and reopened in 2017 after adding our own personal touches and updating the rooms. In 2020, we renamed it The Looking Glass Beachfront Inn to better describe its unique location.  There are many more changes on the horizon as we continue to take guest feedback. We look forward to many years in Grand Haven and thank you for your visit.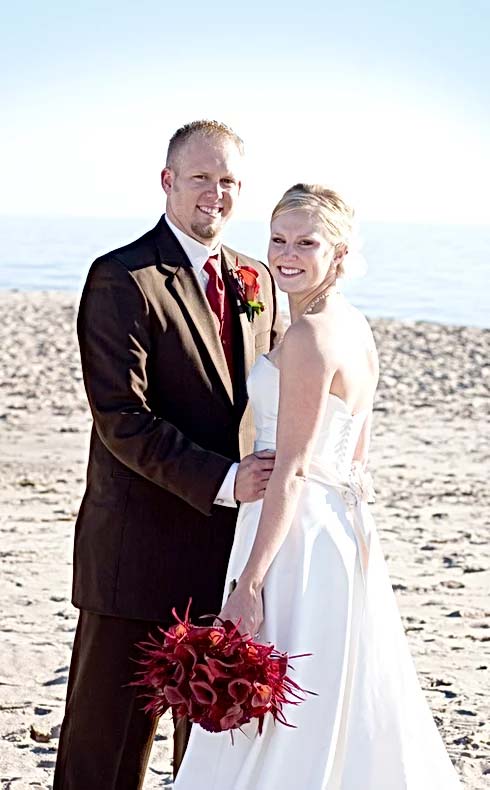 Your Hosts Brian and Sarah King