Welcome to the Looking Glass Bed and Breakfast. Grand Haven's only Bed & Breakfast on Lake Michigan. Sitting on top of a Michigan Dune is your home away from home.
We are 79 steps up or an electric trolley ride from the street rewarding you with beautiful views of Lake Michigan; a peaceful place for you to get away for a weekend or the week. We look forward to your visit!
Named 1 of "5 great places to stay while in Grand Haven" by BestMichigan.org!
Thank you for considering Looking Glass Beachfront Inn in Grand Haven, Michigan! Looking Glass is a small 5 bedroom Bed & Breakfast perched 79 steps up from the street offering breathtaking views of Lake Michigan, Grand Haven Lighthouse, the pier, and Grand Haven State Park Beach. Whether you take the stairs or the historic electric Trolley up, you will be rewarded with the best views of any Hotel or B&B in Grand Haven.
Looking Glass is perfect for a weekend getaway, anniversary weekend or family vacation. With our unique location, we can fit almost anyone's vacation plans. From lazy beach tanning and book reading to activity-filled adventure, we can accommodate. We are a great center point with lots of day drip possibilities only to return to see an amazing sunset over the beautiful waters of Lake Michigan. Plenty of hiking and biking trails are within walking distance or a short drive. We offer bikes for rent if you want to explore the area. Because we are across the street from the beach we provide beach towels, beach chairs and beach umbrellas included with your stay.  Check Availability on our booking calendar and make your reservation today.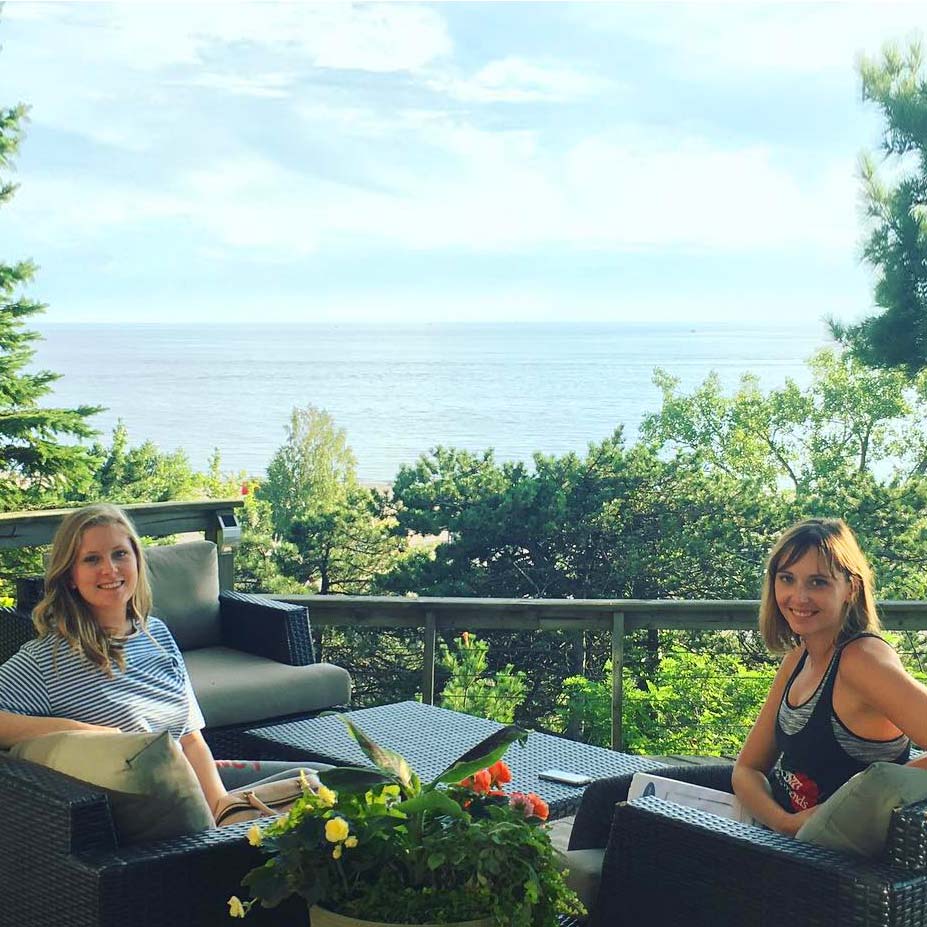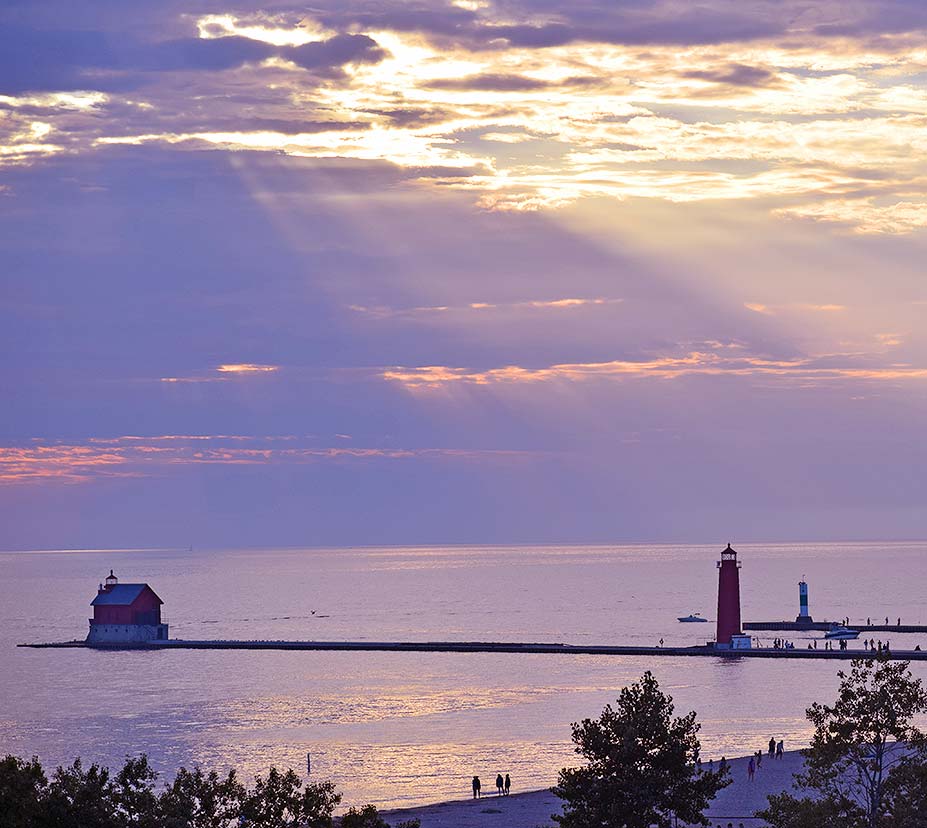 We have designed our Bed & Breakfast to feel like home for our guests. From warm inviting colors to comfortable beds, sheets, and pillows, you might not want to leave. We utilize Michigan made mattresses from Lady Americana, Michigan made pillows from Down, Inc., and luxurious sheets from Comphy to make sure you are pampered on your stay.
Ready to start your day? We cook a beach casual breakfast for guests and serve at 9am. All breakfasts contain a rotating hot dish accompanied by fresh fruits, local breads, delicious coffee and more. For more information on our breakfast, check out our breakfast tab.
Not just a one trick pony, we are just a short 1 mile walk from downtown Grand Haven where you will experience a quaint small beachtown. One guest described our downtown as "the small town that America is fighting to keep". Downtown, you will find shops, restaurants, bars, a museum and more. Looking for a drink? We have 3 coffee shops, 2 breweries, a distillery, and 2 wine tasting room. Looking for something to eat downtown? There are over a dozen to choose from.
Thank you again and we look forward to your stay at Looking Glass Beachfront Inn!
We are located directly across the street from the Grand Haven beach and a short walk to downtown area. The B&B is located 79 steps above the road providing spectacular views of Lake Michigan, the pier and the lighthouse.
​
We are located 35 minutes or less
from Grand Rapids, Muskegon, GVSU or Holland.
We have 5 clean, comfortable, and unique rooms to choose from. All of our rooms have at least a partial view of Lake Michigan, the pier, or the Grand Haven lighthouse.
​
Rates range from $165 to $300 per night depending on the room, the night and the season. Rooms sleep 2 with one room being capable of 4 guests.
From Our Grand Haven Michigan Blog